We have the experience
With over 20 years of experience relocating clients anywhere from across the street to across the globe, NY Moving Group knows exactly what it takes to plan and execute a flawless relocation. Over the years we have developed and built a unique team of highly trained individuals. Their sole purpose is to provide you with a reliable and professional service. NY Moving Group provides comprehensive moving services tailored to your needs and budget.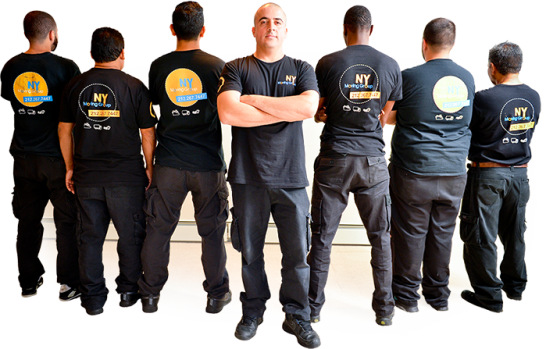 We'll Do the Heavy Lifting
---
We know that moving can be stressful time for you and your family. Our goal is to relieve you of this stress by using our global network of relocation specialists to guarantee a smooth transition. Together, we will create a moving plan that is suitable and adaptable to your needs. Here, we price ourselves on communication and availability. You will never feel alone.
Near or Far, We're Ready
---
NY Moving Group offers the most impressive lists of moving services in the industry. No two moves are the same, which is why we offer a variety of service levels for you to choose from including: