International Movers NYC
NY Moving Group routes, as well as outstanding customer service, are in high demand and therefore we have provided top quality services to ensure that your type of move best suits your needs. Our many years of experience as a moving company have earned us expertise in the industry.

We're Moving! Now What?
NY Moving Group would like to set your mind at ease and assure you that it is possible to move overseas without all of the headache and hair pulling!
Our professionals know that the key to a smooth international relocation experience is being educated about the international relocation company you choose—verifying beforehand that they have an excellent reputation, good references and are licensed as an NVOCC by the FMC (Federal Maritime Commission) just as NY Moving Group is.
The Only Choice for International Corporate Moves
We are moving an important extension of your company and we take that very seriously. Making the entire international relocation process stress-free and simple for you, your employees and their families is our main priority every step of the way.
Over 20 years of experience relocating corporate clients domestically and around the world has equipped us with an unmatched understanding of what our clients need and expect. We will assist you in forming customized Move Plans that satisfy both your company and your employees' needs. A logistics coordinator dedicated specifically to you will provide constant updates through every step of the relocation process.
Our global network of moving specialists is spread across more than 135 countries, enabling us to relocate your employees anytime, anywhere.
By Sea or By Air?
When relocating overseas, there are two methods through which you can ship your goods—by air or by sea. In order to figure out which shipping method is best for you and your family, you must first calculate the volume of goods you wish to ship. NY Moving Group's overseas shipping rates are calculated by the total number of cubic feet or kilograms.
Our exports will consult with you to determine the best and most cost effective shipping method.
Shipping Cars Overseas
We offer a variety of car shipping options, so that you have the ability to customize your plan. Car shipping services include:
Global export and import
Port-to-Port shipment of your vehicle
Containerized shipping (FCL & LCL)
Roll-on Roll-off (RO-RO) shipping
On-deck conventional car shipping
Insurance coverage for your vehicle while in transport
International Air Freight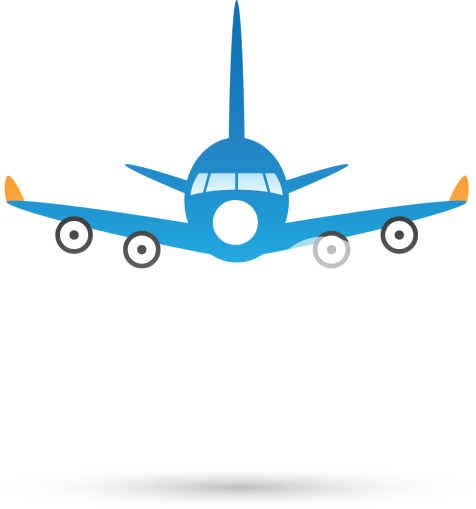 International Ocean Freight
Licensed by the Federal Maritime Commission as a Non-Vessel Operating Common Carrier, we are able to offer first class ocean freight shipping to our clients by having the ability to coordinate directly with any steamship line. We are located in the tri-state area and are able to provide exceptional international services all over North America by forging solid relationships with the top global steamship lines.